At Seattle Chiropractic Life Center, we take great pride in providing the finest chiropractic wellness care to our patients. Below is a sampling of the different chiropractic services we offer in our Seattle office.
---
Chiropractic Care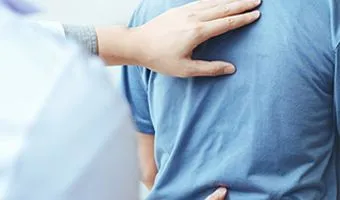 We provide advanced spinal correction utilizing "state of the art" chiropractic techniques. Never in the history of chiropractic have we been able to provide the level of help and expertise that now exists. These newer correction methods are even safer, more comfortable and more effective than ever before. As a Doctor of Chiropractic, Dr. Jeffrey Suver has years of training and experience in spinal adjustment.
---
Massage Therapy
Massage therapy offers a natural conservative treatment approach that relieves musculoskeletal pain for many patients. Our office provides specific massage and muscular therapy that is tailored to meet the patient's condition and injury. The benefits of massage therapy may include increasing blood circulation, reducing swelling, relaxing muscles, relieving muscle pain and spasms, and aid in recovery and range of motion. These are the types of massages we offer:
Deep tissue
Swedish
Pregnancy
Thai
Hot Stone
Geriatric
---
Corrective Exercises
We teach our patients special "blueprint" exercises designed just for them to help strengthen and correct their own unique problem. These exercises can be performed in the comfort of your own home and can improve the effectiveness of your spinal correction by as much as 30-40%. In addition to skeletal misalignment, muscles and connective tissues can be out of place or strained by improper alignment and use. Specific exercises and stretches can help your body stay in balance and in health.
---
Orthotics
If your feet don't get proper support from your footwear, simple movements such as walking, running, and jumping can eventually pull your body out of alignment, causing stress and fatigue to your lower body. Arch supports are highly recommended as they are designed to reinforce your feet, saving you from the pain and discomfort of a misaligned body. The feet are two of the most abused parts of the human body. From regular activities such as walking and running to more intense actions such as dancing and playing sports, the feet consistently absorb the force generated by body weight and gravity combined. And without proper support, your feet will be overwhelmed by the constant stress. This will lead to arch pain or plantar fasciitis–a very common condition affecting the plantar fascia that can be difficult to treat if not looked after properly. Other conditions you may develop from unsupported arches include: low back pain, neck pain, hip pain, and ankle pain. To ensure that your feet stay in good form, inserting arch supports on top of each shoe's insole is recommended. However, it's important to note that not all arch support inserts are made the same.
Most arch support insoles, especially over-the-counter arch support for flat feet, are designed to only assist a single arch on each foot. Such generic products often overcorrect one arch, causing more harm than good as discomfort will only shift from one area of the body to another. Furthermore, over-the-counter products may not be very durable, and may result in more costs due to frequent replacement. Here at Seattle Life Chiropractic, we recognize the fact that there are three arches that form the plantar vault, and that all three need orthotic reinforcement to properly support the rest of your body. This is why we offer custom arch supports, made by Foot Levelers, that are individually designed based
on digital images or impressions of your feet. This ensures that our products are tailored to your specific stabilizing needs for longer-term symptom relief. Even better, our arch support inserts are created using Foot Leveler's patented Gait Cycle System®. This makes sure your feet are provided with adequate shock absorption as well as support through each phase of the gait cycle. Ensure better posture and enhance chiropractic adjustments by getting arch supports especially made for you.
---
Lifestyle Advice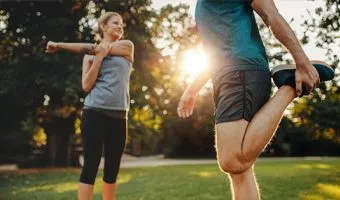 We often find it helpful to "coach" our patients on certain activities they should avoid or do differently to avoid aggravating their particular health challenge. Our goal is to help every patient achieve a fulfilling and happy lifestyle full of the activities they enjoy most. We recognize that each our patient is a whole person, and help them reach true health and wellness is a collaborate effort between our professionals and our patients.
---
Nutritional Counseling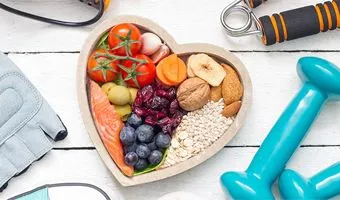 We provide specific recommendations on nutritional supplements and healthy food choices to enhance our patient´s return to optimal health. Do you know which supplements and vitamins are good for youDr. Jeffrey Suver can provide a structured nutritional program based on your individual needs.
---
Spinal & Postural Screenings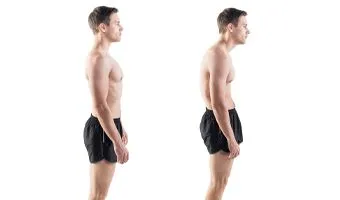 Posture and spinal screenings can reveal important health information and unlock the door to improved health and well-being. We provide screenings at area malls, community events, health fairs and places of employment. Contact us today to arrange a screening at your event or workplace.
---
Physiotherapy
To complement and enhance the healing effects of Dr. Jeffrey specific Chiropractic adjustment treatment, we at Seattle Chiropractic Life Center also provide the following physiological therapeutic procedures:
Mechanical traction
Cryotherapy
Moist heat therapy
Physical therapy and rehabilitation program